The entries are in, and thanks to my handy Excel spreadsheet random number generator formula, the winner of the tray of
Ashley Mac's Brownies
is
Giggles@MercedesMarathon
!
Giggles, please email me your shipping information at rachel@alabamabloggers.com and I'll pass it on and get your brownies shipped to you!
Secondly, don't forget about our Second
Blogger Meet-up on Friday
!! I already have 25 people that have RSVP'd - it is going to be a ton of fun!! I have the whole back room of Jim N Nick's reserved, so this time I promise that no one will be smooshed around the table!
Thirdly, CanCan from
MomMostTraveled
let me know about a great event in Birmingham on Saturday: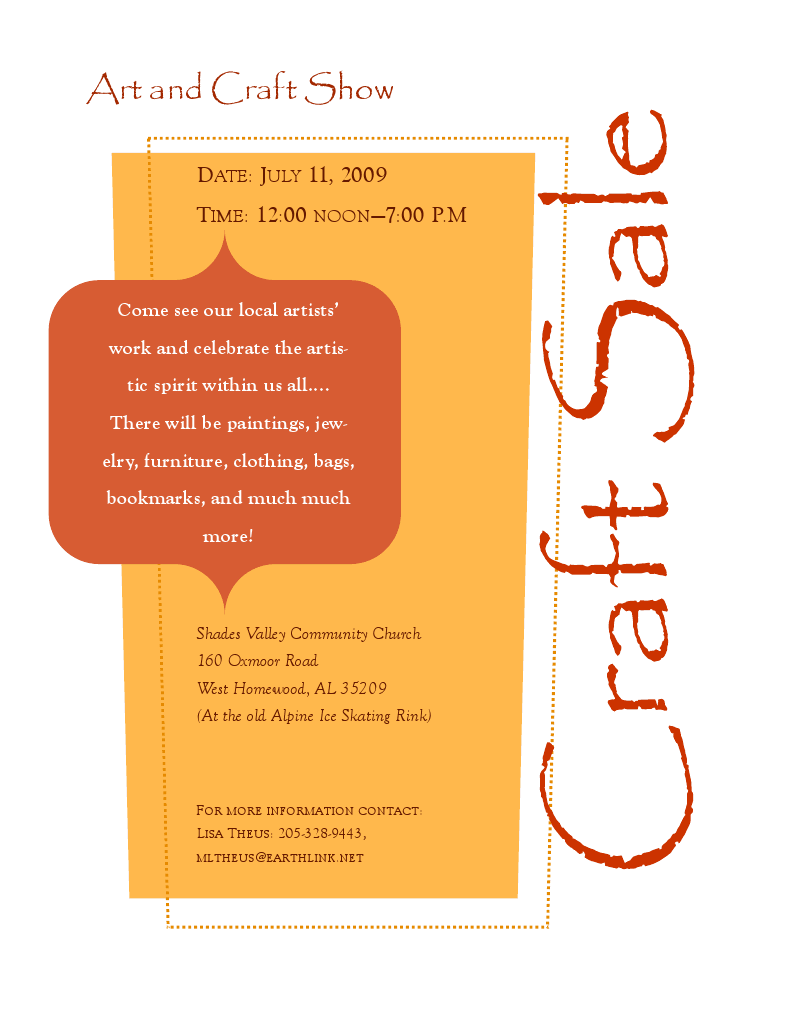 It is located here (indoors, with AC) and will feature Jewelry, Unique handmade stuffed animals, Stationary, Knitted awesomeness, Pottery, Paintings.
It looks like a great Arts and Crafts Show!!